Forget everything you think you know about "boudoir" photography.
CRAVE is a transformational portrait experience that is customized specifically to each client to help them reconnect with their value and their worth.
This is NOT a traditional "boudoir" session!
We have two locations to choose from!
With a studio location and cabin location in Bellingham, WA it's easy for us serve clients from Seattle to Vancouver who are looking for a boudoir photographer in the PNW.
We also serve our boudoir clients from Phoenix, AZ to Flagstaff, AZ and beyond. We have a great indoor studio that also backs the national forest for a mix of indoor/outdoor boudoir photos in Flagstaff, AZ.
The Discovery
Schedule your Discovery Session with Robin. This is a 60-90 minute planning consult. We will talk about you and dig a little deeper than surface level to learn more about why you want to have a CRAVE Experience and what you hope to get out of it. All of your questions will be answered during this time.
Fashion
We teamed up with an amazing fashion coach to help us in creating an exclusive to CRAVE and comprehensive fashion and shopping guide for your session. You will work with Robin, one on one, to define 4-6 different looks for your session using our exclusive fashion guide paired with your specific body type and fashion preference.
Hair + Makeup
Our hair and makeup team will be on-site the day of your session. They will address any of your questions and concerns right away. All hair product and makeup, including false eyelashes, are included. You just get to sit back and relax and enjoy being pampered for the next 90 minutes.
The Shoot
We know that you are most nervous about this part. So, this is where we put on your favorite music, craft you a custom cocktail, and dance around the studio laughing for the next 90 minutes all while capturing the most amazing photos of just how incredible you truly are! Don't worry, there will be lots of direction given!
The Design Session
4 weeks after your session we will get together in person or over Zoom for a cinematic-style presentation of your final 40 photographs. You will pick out the photos you love the most, don't be surprised if you love them all, that's normal, and we will design your final artwork from the selection of your favorites!
**Most clients pre-purchase their artwork before their session to take advantage of our collection discounts.
CRAVE TIMELINE
Trying to plan your experience around when you want to have your finished artwork in-hand? Below is an example timeline.
Planning Period
This is the time when we do all of your consultations, fashion planning, and you shop for your outfits. We suggest a minimum of 4 weeks to allow you to enjoy the excitement of this phase.
Shoot + Reveal
On the day of your CRAVE Session we will schedule your Design Session and reveal. Robin spends a lot of thoughtful time making sure your final reveal is perfect! Plan on 3-4 weeks before seeing your finished photos.
Delivered Artwork
We pride ourself in our finished artwork. It needs to look and feel just as amazing as your photos. Our albums, for example, are made in Italy. You should expect the delivery period to take 4-6 weeks.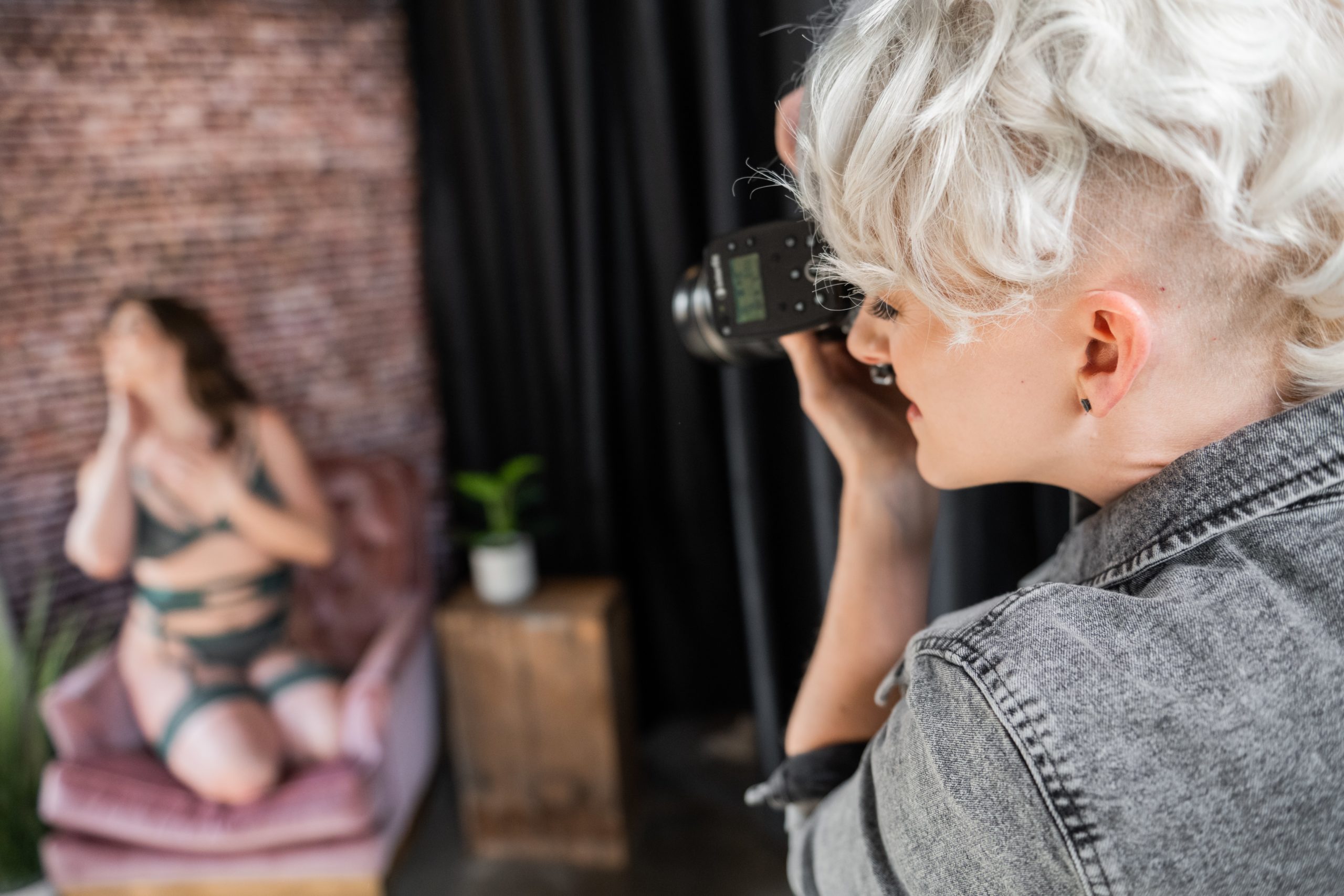 OUR STUDIO
Our studio has been thoughtfully designed and decorated to be the perfect backdrop to your CRAVE Session. We have multiple scenes that we move around and create during each session to make it fully unique. Check out this little sneak peek of our studio in Bellingham, WA.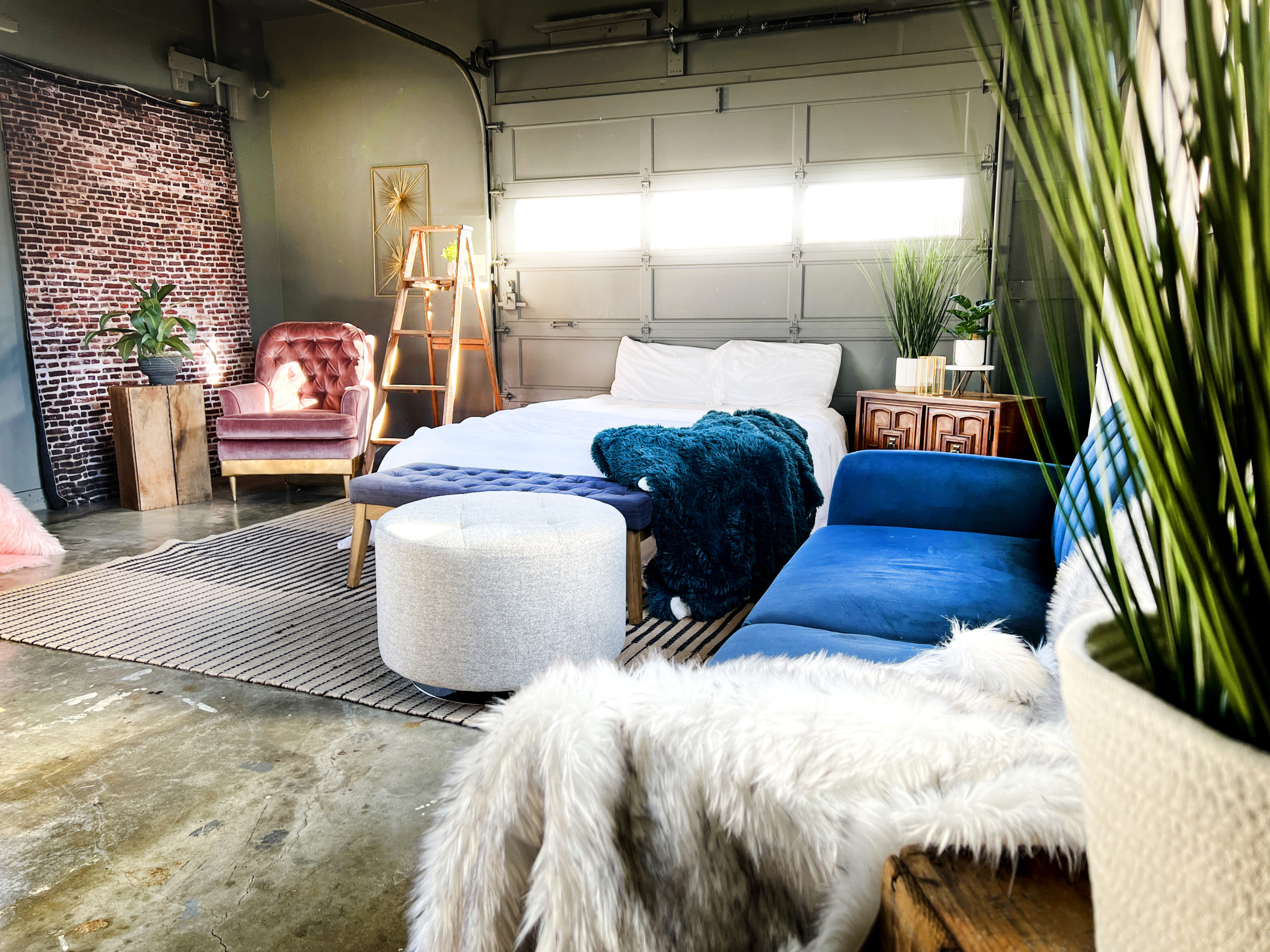 Booking Fee
$500
Includes:
Your Discovery Session with Robin
Custom Fashion and Shopping Guide
Professional Hair and Makeup
90min Photo Shoot
4-6 Outfit Changes
Private Cinematic Photo Reveal
Tax is included
Artwork sold separately
Artwork
Your artwork investment is separate from the booking fee and will include a collection of artwork based on your personal preference. Here are some of the items our clients are taking home:
Album
Portrait Box
Collection of metal wall art prints
Set of Matted Prints
Set of Brag Books
Retro Viewfinder
Digital Slideshow
Digital copies of printed photos
Are you ready to start your journey?
The first step is scheduling your Discovery Session. It's totally free with no strings attached.
Want to get more specifics on your potential investment or interested in booking a session but not sure if it's the right fit, let's schedule a Discovery Session. It's totally FREE and it's a great place to start to get all of those questions answered and get some good insight into how YOUR CRAVE Session might go.
Looking for answers before meeting? Send an email and we will get back to you ASAP!
The R2 Studio created CRAVE , which started as a boudoir photography studio in Flagstaff, AZ. Our boudoir photography has since expanded to include Bellingham, WA boudoir photography. As boudoir photographers in Bellingham, WA, we focus on women empowerment photography sessions. We are not traditional boudoir photographers in Bellingham, WA or boudoir photographers in Seattle, WA or boudoir photographers in Flagstaff, AZ. Our boudoir photography goes above and beyond to capture the true beauty of our clients. If you're looking for the most unique and best boudoir photographer in Seattle, the best boudoir photographer in Bellingham, the best boudoir photographer in Vancouver, then look no further. Also, if you're looking for the best boudoir photographer in Flagstaff or the best boudoir photographer in Phoenix, AZ, CRAVE is a force to be reckoned with! This boudoir photography experience is unlike anything you've ever experienced or even heard about! Through our empowerment portrait sessions, we are helping women rediscover their value and their worth through an anti-boudoir photography experience. You won't be disappointed.