Your crave experience awaits
An intimate portrait experience unlike anything you've ever done for yourself. Each CRAVE Experience is custom designed to you and for you by our amazing team. You won't regret doing a CRAVE Session but you might regret not doing it sooner!
discovery
Your journey begins with a Discovery Session. This is where you will meet with Robin to discuss and plan your session while also digging deep into your "why".
fashion
Next you will connect with our fashion expert, Liz, who will virtually shop with you and guide you in selecting the best outfits for your session.
beauty
On the day of your session our hair and makeup team will blow you away with their amazing skills. They are masters at accentuating your natural beauty so that you shine!
Your CRAVE Day begins with our amazing hair and makeup stylists. In about 90 minutes or less they will make you look and feel fabulous.
The last half of your CRAVE Day is spent in front of the camera, moving to your favorite music, changing in and out of 4-5 outfits curated by Liz, and having an absolute blast.
$450
(plus tax) Includes
Planning/Discovery Session with Robin
Professional Hair and Makeup
Fashion Coaching with Liz
90 minute photo session

Private Cinematic Reveal & Ordering Session
To book your CRAVE Experience Today!
Our stylistic approach takes advantage of creative and dramatic lighting combined with your natural beauty. No matter what shape and size you may be, it's always a recipe for success! Not convinced you're a good CRAVE Candidate? We accept the challenge! Book a Discovery Session and let's talk about all of the things. In the meantime, check out these lovely ladies.
After over a decade in the wedding industry with my wife, Renee, we decided to totally change it up. Renee backed away from photography all together as I shifted from wedding photography to portrait photography. I wanted to create a transformational experience for my clients that allowed them to reconnect with themselves and the people they loved.
Through this breif transitional process of photographing all sorts of portraits, playing off of the fashion and beauty experience I had acquired from the wedding industry, and the unique lighting and in camera compositions I loved, our "boudoir" sessions were picking up steam quickly.
In 2018 CRAVE became an overnight buzz as women were going through this transformational photography experience that was allowing them to reconnect with their value and their worth. They were becomming their own role model!
In 2019 we opened an additional location of our business in Bellingham, WA to bring CRAVE to the women of the PNW. As boudoir photographers in the PNW and Seattle and Bellingham, we are excited to see where this journey continues to take us.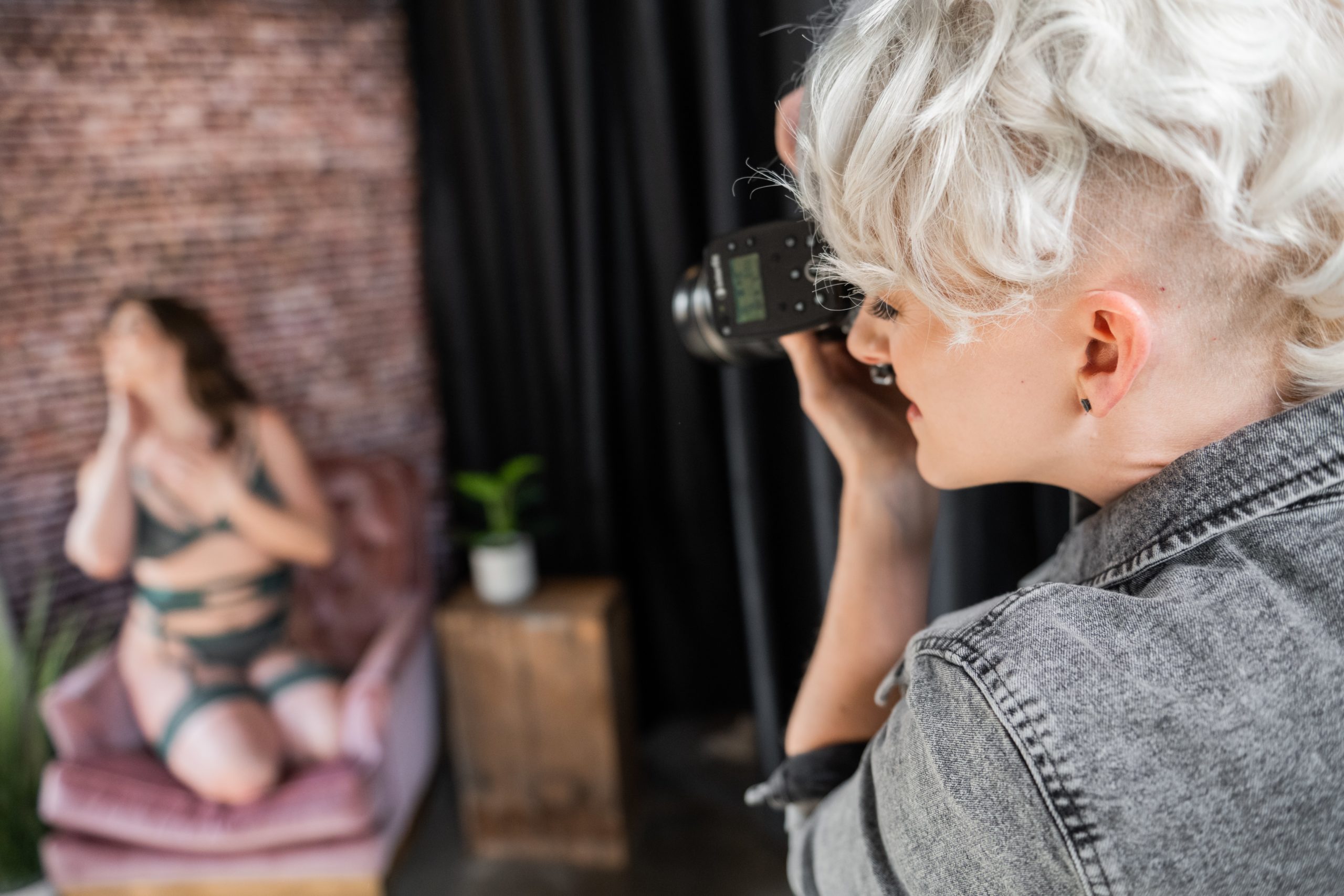 We talk a lot about our CRAVE team simply because we would not be CRAVE without their amazing talent and passion for the journey! Each one of our team members have gone through their own CRAVE Experience. We believe this is valuable in truly understanding what each of our clients is feeling during their own CRAVE journey.
Robin
Owner - Photographer
Robin is the first person you will talk to. She designs the session around YOU and is passionate about understanding why you want to do a CRAVE Session. She believes that everyone deserves to look and feel amazing. It's what drives her passion for CRAVE. She is the lead artist and will ensure that your photos are 100% amazing from beginning to end!
Ceci
Hair and Makeup
Ceci has an amazing passion for being part of the CRAVE team. She has an amazingly beautiful personality. Her makeup skills will enhance your natural beauty or kick it up a few notches depending on what you prefer. Many of our CRAVE Ladies have asked if she can come home with them and do their makeup everyday. She also doubles as a hair stylist.
Renee
Owner - The Idea Person
Renee came up with the CRAVE name and the concept. She runs our social media and a ton of the communication behind the scenes. She is the idea person and always has amazing ideas. She hides out in the background but you will see her most often in a Facebook live video.
Beth
Hair and Makeup
Beth doubles as both a hair and makeup artist but you will typically catch her as one of our hair stylists. She has a wonderful personality. And, as someone who was extremely nervous about her own CRAVE session, she can definitely relate to all of your feelings while you're sitting in the beauty chair awaiting your session.
Liz
Fashion Coach
Liz is your fashion guide from start to finish. She will help you shop online for some incredible outfits for your session. She is also typically present on your CRAVE Session day to curate your final outfit selection. She also provides posing guidance and plenty of words of encouragement during your session. She will also make you laugh a lot. It's her thing!
Denise
Hair and Makeup
Denise is such a positive person and, like the rest of the team, has such a passion for helping women feel empowered and beautiful. She always looks forward to enhancing your natural beauty and making you feel absolutely amazing in preparation for your session. She doubles as a hair and makeup artist.
Start your personal journey today with a Discovery Session.
This is the best way to get all of your questions answered and fears addressed.
"So for me the CRAVE experience wasn't about finding confidence or comfort in who I am, but finding another way to see myself..." Sometimes our boudoir experience isn't about finding confidence, it's about rediscovering who you are and seeing yourself in a different...
Schedule a Discovery Session